1. inspect
2. estimate
3. repair
Professional plumbing doesn't have to be watered down.
Need a full-service plumber in Los Angeles? Don't compromise. You need a company that offers professional work, decades of experience, and top-notch customer service. We've handled all sorts of situations over the past 30 years, from the typical to the totally unusual. Let us show you the difference our experience can make.
Our team of plumbing professionals work quickly and efficiently to identify the problem and offer solutions to our customers. We offer written estimates before we perform any work. Once authorized, the team goes to work. Our trucks come with the equipment to do the job and many of the parts needed for common repairs.
Whether you need residential or commercial plumbing services in Southern California, give us a call right away.
Services
24/7 Emergency Assistance
Sewer and Drain Cleaning
Fixture Installation
Pipe Repair and Replacement
Water Heater Service, Repair, and Replacement
Leak Detection
Water Pressure Problems
Sewer Repair and Replacement
Water Conditioning
And much, much, more…
Fixtures and Equipment
Kitchen and bathroom fixtures
Toilet, tub, shower, and sink installation
Gas lines and seismic valves
Sump pump and drain pipes
Sewer drains and valves
Water lines for appliances
Drinking fountains
Pool plumbing needs
Common Plumbing Needs
Plumbing inspections
Estimates for repair and replacement
Routine maintenance of fixtures and pipes
Emergency plumbing repairs any time of day or night
Recommendations for kitchen and bathroom upgrades
Upgrades and replacements for aging pipes and drains
we have 5-stars review on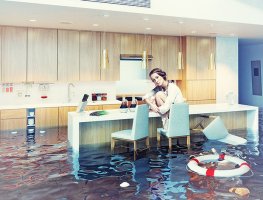 Let the Professionals Handle the Plumbing
Plumbing is more complicated than it seems. One wrong move and a DIY job can end up costing you a lot of time, expense, and damage. Instead of trying to fix that leak yourself, call the professionals to do the work for you.
+ Contact us today
Know When to Call for Help
The toilet has a bad flapper. The water heater settings need to be adjusted. The shower has a simple clog. These are job many homeowners can tackle. But, when you have sewage backing up, a burst pipe, or a water heater leaking, get a plumber in right away.
+ Contact us today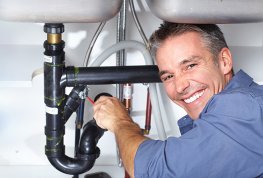 Get a Free Estimate and Consultation
When you set an appointment, we offer an inspection and consultation for free. We will assess the situation, then talk with you about solutions. Our team can help you find options to fit your budget. Call us today.
+ Contact us today
customer reviews
I've been having drain problems for a long time. A couple of plumbers came out and told me it would cost thousands to dig up my sewer line and replace it. The guys at Rapid Plumbing said it was a clog in the line. They clear it out and now everything works great!! It was quick, easy, and didn't cost me thousands. Thank you!!
Olivia R. Riverside, California